GAME CHANGERS // The couple changing the way we shop in one of Europe's fastest growing start-ups
How can a start-up company have over 750,000 followers on instagram and 100+ staff in a little over 18 months? I would love to say easily and apply the "if they can do it, anyone can do it!" method, but unfortunately you can't cheat the grind. The grind is a bitch. It knows how hard you have worked and it won't give you anything for free. The people behind fashion hub NA-KD.com define the meaning of hustle and grind.
NA-KD exploded onto the scene in December 2015 as a total newcomer, but didn't let that get in the way of aiming for global success. The main aim of the game was not to create just another online store or clothing brand (NA-KD is both those things), but instead create a social movement that would slowly spread through the worlds instagram feeds and get them asking 'Who is NA-KD'?.
The company now has the biggest following of any company in Sweden while working on some top secret projects involving the worlds biggest influencers and celebrities which is another part of the NA-KD business model.
It doesn't use typical traditional marketing methods when trying to create brand awareness, but relies heavily on social media and influencer marketing. It has been an interesting company to follow from day one.
I sat down and got the exclusive insider with Ivana Vrbenski (@ivi____) and Magnus Hjörne (@magnushjorne) while they were in Australia, Ivana's home away from home. They are the team/power couple disrupting the way Gen Y & Z shop at one of Europe's fastest growing start-up companies located in Gothenburg, Sweden.
Whats one of the best things about working for one of Europe's fastest growing start up companies?
Magnus: It's cool to look back when we first started around the CEO's dining table and start to make things happen, asking ourselves questions like 'How do we make this revolutionary?' and 'Which market in the world should we target first?'.
We want to do something no one ever has done before. We want to become the company that reaches sales of 250 million US Dollars quicker than has ever been done before within online fashion.
18 months later we are here but only just getting started it. Holidays are non-existent for now and if they are, I'll have my laptop on my lap almost every night. Everyone is in this journey together and the connection I have made with my colleagues has been amazing.
Ivana: After spending the last eight years working within finance, marketing and PR in Canberra and Sydney, I needed a career change. Being employee number #11 at a small, unknown fashion company in Gothenburg, I had no clue what to expect. I am now co-owner at NA-KD, get to travel globally and am not wanting to get off this rollercoaster for a while. We have achieved some amazing mile stones and I even got a pretty cute boyfriend out of it - Hi Magnus ;) #winning
The best thing is having the freedom of getting shit done with the trust of the company and colleagues based on my expertise and knowledge. No meetings about meetings and time wasting. The long hours and fact-paced environment have been slightly overwhelming but you have to knuckle down and push through and always remember the end goal!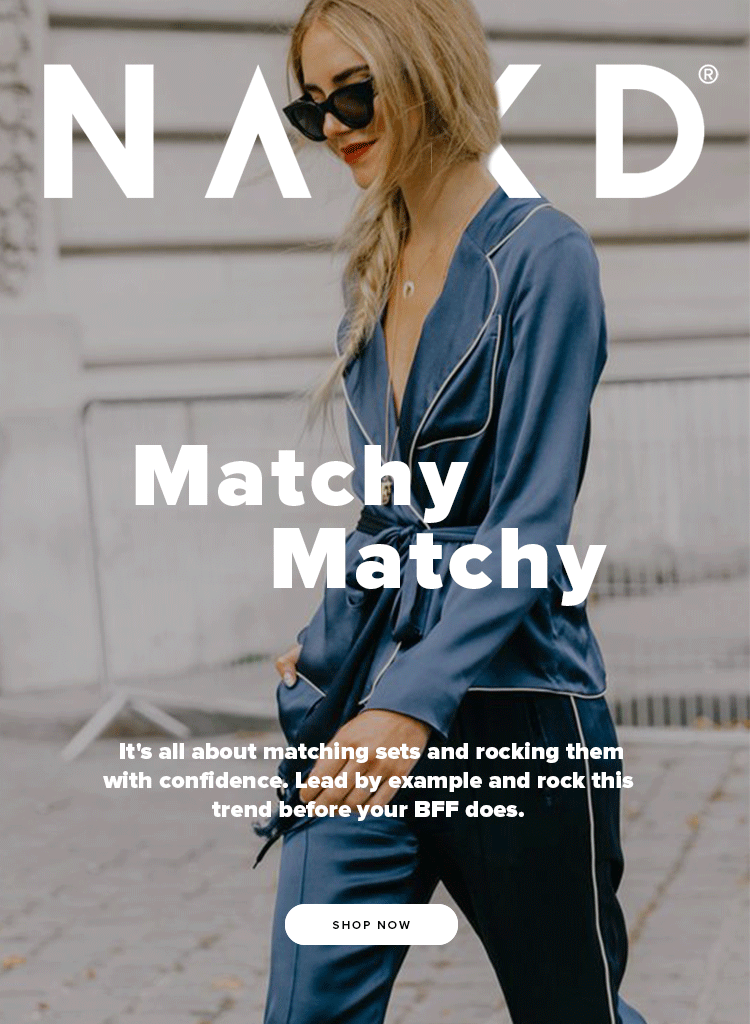 What do you seek in a social influencer, and what makes them stand out from the rest that you choose to work with?
Ivana: Social Influencers are the celebrities of the current generations. Gen Y and Z (which are 50% of todays population) don't refer to Tom Cruise or Cameron Diaz for fashion inspiration - they go straight to their Instagram accounts and check out the people they are following - like @harperandharley, @brittneyleesauders and @garypeppergirl
We use influencers to market our NA-KD brand through different channels. Previously we assumed the more followers the influencer had, meant greater brand awareness to generate more sales. We were so wrong. It's all about the engagement the influencer has with their followers and the trust they have built around their own personal brand.
We once collaborated with an influencer from the states with 1.6m followers - much to our surprise she didn't deliver. We then connected with a super cute German influencer with a following of around 350,000. Through her channels, she generated a ridiculous amount of sales within the first 24 hours - we were blown away and this ultimately proved that engagement and trust are the key to success for an influencer.
Setting trends, creating a social movement, scouting international social media influencers, creating pop up stores around the world, selling fashion globally, whats next for NAKD?
Ivana: Global domination!! Mwahahhaaaaaaaaaaaa >:)
Magnus: Good question! NA-KD's next step is basically to do what you are saying but do it in a much bigger scale and a more efficient way. We want to have 30 pop-ups arounds the world, have tripled the assortment on site, putting a bigger focus in expanding our market in the US, open up offices around the world and launch a few secret projects that we are currently working on! Exciting times!